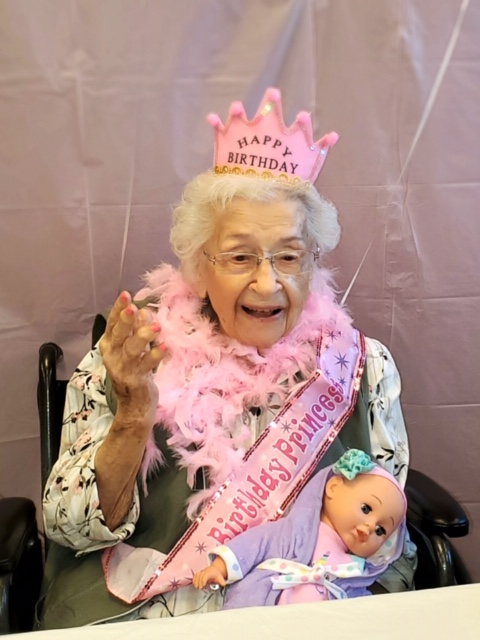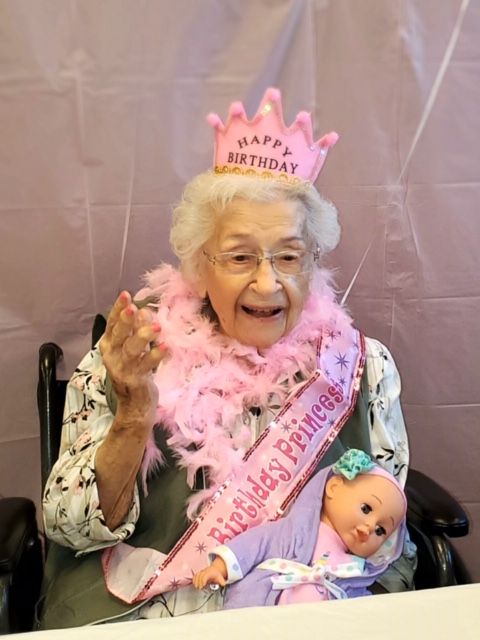 Stella Tabola, a resident of Highland Meadows Health and Rehab in Rockwall, enjoyed a very special birthday celebration on Sept. 23, surrounded by family and friends. Stella was born in 1916, making her 105 years old!
Stella says she is both and surprised and excited about turning another year older.  She shared that when she was in school, a girl read her palm and told her she would live a very long life. "I would love to find that girl now," Stella said.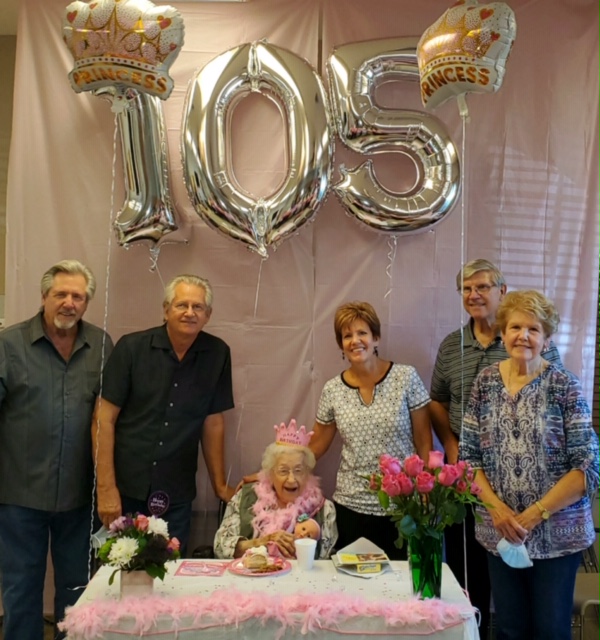 Stella was born in Flatonia, TX, and soon after moved to West Station, TX. Along with her three brothers and sister, Stella was part of the Fajkus family band, playing at weddings for food during the Great Depression. Stella played the banjo, the accordion, and sang. Her family owned a farm where she worked daily, "and because of this, we never went hungry during the Depression," she said.
Stella married at age 25 and moved to Dallas. She was married for 49 years before her husband passed away. Together they had five children. She was very active in the Catholic Church and served as a Eucharistic Minister. She visited bakeries daily and collect food to bring to parishioners in need.
In 1995, Stellas moved to Ennis, TX. After being a stay-at-home mom and raising her five children, she decided it was time to go back to work. She began working at Minyard's Meat Market and retired from there 25 years later.
Stella loves making apricot, prune, and cottage cheese Kolaches, as well as apple strudel. She learned from her mom how to make them as a young child. She says she loves Christmas, because it is the only time of year she can get all of her family together in one place.
By Dawn Redig. Originally published on BlueRibbonNews.com.